COLLABORATORS
Who worked on the corpus
• Elizaveta Khachaturyan (PhD, Associate Professor of Italian Language, University of Oslo):
has been an associate professor of Italian at the University of Oslo since 2007. Her main research field is spoken language and the semantic analysis of discourse markers.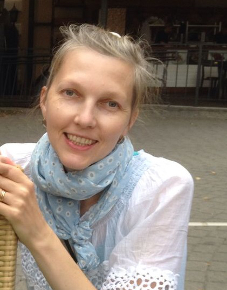 Her dissertations were in contrastive linguistics (2006, University of Paris 7) and in Romance languages (2000, Lomonosov Moscow State University). In addition to several articles dedicated to discourse markers in French, Italian, and Russian, she has edited a special issue of Oslo Studies in Language (OSLa 3(1), 2011) on discourse markers in Romance languages. Since moving to Oslo in 2007, she has expanded her research interests to the domain of multilingual communication and multiculturalism. In this field she has written several articles (including on trilingual language acquisition and on second language acquisition), and she has edited the collected volume Language—Nation—Identity: The "questione della lingua" in an Italian and Non-Italian Context (Cambridge Scholars Publishing, 2015) and a special issue of the journal Romance Studies (35(1), 2017; coedited with Silvia Grassi) on national symbols, where the paper with the analysis of some interviews (coauthored with Silvia Camilotti) has been published. Her current research concentrates on linguistic and cultural differences in various types of discourses. Recently she edited a special issue of Oslo Studies in Language (OSLa 10(1), 2018) titled Italiano e norvegese: studi di lingua e di cultura. She is currently coediting (with Álvaro Lloza Sanz, UiO) the collected volume Scandinavia through Sunglasses: Spaces of Cultural Exchange between Southern/Southeastern Europe and Nordic Countries (submitted to Peter Lang, 2019).
• Silvia Camilotti, PhD:
Silvia Camilotti (PhD) has been a post-doctoral fellow at Bologna University. Her research focuses on Italian migration literature, travel literature, with a particular focus on race and women studies. She taught contemporary Italian literature at the same university and she was research fellow at Ca' Foscari University in Venice, where she continues collaborating with the Archive on Migrant Women Writers.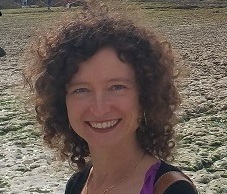 She has been responsible for teaching the MOOC course on Italian migration literature at Ca'Foscari School for International Education. She also taught the Introduction to Italian Culture in 2017. She obtained Cedils certificate at Ca'Foscari University: Certificate in teaching Italian as a foreign language. She presently collaborates with Il Gioco degli Specchi (Trento association) and teaches at the Swiss School in Bergamo. Among her publications: Che razza di letteratura è? Intersezioni di diversità nella letteratura italiana contemporanea, co-author: Tatiana Crivelli (2017); Cartoline d'Africa. Le colonie italiane nelle rappresentazioni letterarie (2014), Ripensare la letteratura e l'identità: la narrativa italiana di Gabriella Ghermandi e Jarmila Očkayová (2012) and Letteratura e migrazione in Italia. Studi e dialoghi, (2010) co-author Stefano Zangrando. She co-edited in 2015 Leggere la lontananza Immagini dell'altro nella letteratura di viaggio della contemporaneità on travel literature with Ricciarda Ricorda and Ilaria Crotti.
• Fabiana Galiussi:
Fabiana Galiussi holds a Bachelor's degree in intercultural studies (University of Trieste, Italy) and a Master's degree in applied linguistics (Ca' Foscari University of Venice, Italy).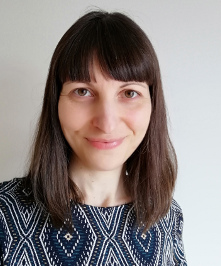 She is a certified teacher of Italian as a foreign language with an extensive teaching experience including teaching in three countries (Norway, Greece, Italy). Recently she taught Italian at the University of Oslo, Department of Literature, Area Studies and European Languages (ILOS), as well as at the Italian Cultural Institute in Oslo, Norway. She has also contributed to research projects at the University of Oslo (including "Discourses of the Nation and the National", under the supervision of Elizaveta Khachaturyan) and University of Potsdam, Germany. Lastly, she held appointments at the Hellenic Foundation for Culture in Trieste, Italy, and at the NGO "European Perspective" in Athens, Greece.
• Laura Magnani:
Laura Magnani has been an Erasmus + trainee at the University of Oslo in Fall semester 2017. She proofread several transcriptions.
• The Text Laboratory:
has made the recordings and transcriptions in SILaNa available through the search interface Glossa. The Text Laboratory provides assistance with databases, word lists, corpora and tailored solutions for language technology, and has developed a wide range og written and spoken corpora.