Recordings
About 150 hours of Russian dialect speech are recorded. Approximately one third of the recordings were transcribed in 1997 by Ljubov' M. Karamyševa from The State University of St. Petersburg. You can find the original audio files and transcriptions by clicking on locations in a map.
Map of recordings with links to audio files and transcriptions
To access the audio files: Log in with Feide or CLARIN (contact tekstlab-post at iln.uio.no if you need another login alternative).
To read the transcriptions: download the files (click on the file name, then right-klick (PC) or Ctrl-click (Mac) and choose Save Page as). Read the transcriptions in ELAN. (Download ELAN here.) Only parts of the audio files are transcribed. Empty segments are marked with asterisks.
Below you can read a pdf in English where Jan Ivar Bjørnflaten has translated some recordings from a woman from the village of Serbino. The text is edited, transcribed and translated from recordings kept in Jan Ivar Bjørnflaten's Archive of Russian Dialects.
The recordings were made in the village of Serbino, Pljusskij rajon, Pskovskaja oblast', on July 6, 1992. The interviewers were Valerij N. Čekmonas and Jan Ivar Bjoernflaten. (The text is based on recordings 15-B-92, 16-A-92, 17-A-92, 17-B-92, 18-A-92, 18-B-92. )
Read the text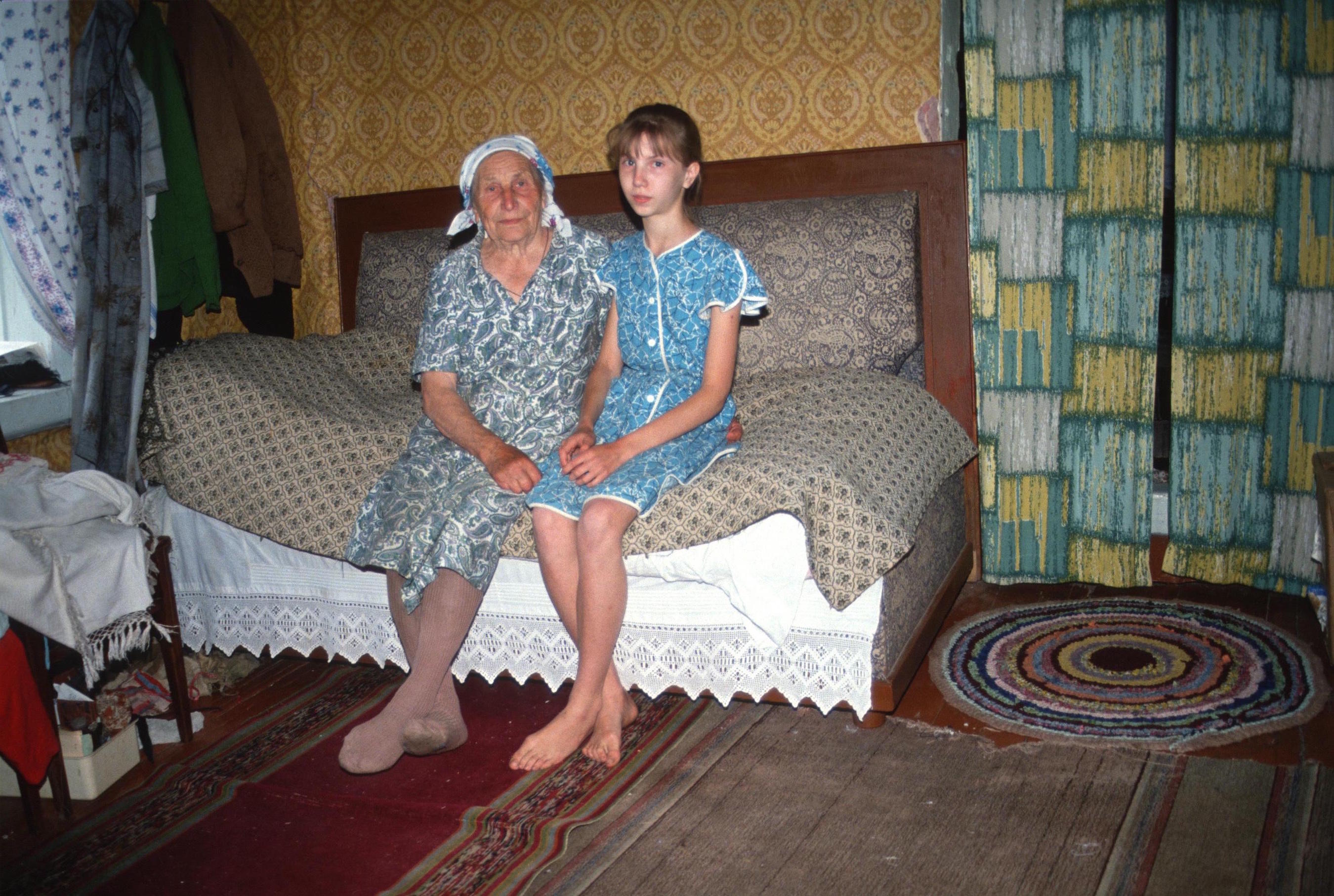 This photograph of the informant with her great granddaughter was taken in her house in Serbino at the time of the interview, July 6, 1992.